As expected, European central banks from the ECB to Norges Bank and Riksbank all kept their policy setting on hold this week.
Draghi confirmed that the ECB still has an easing bias at his last policy meeting, although clearly nothing further is in the pipeline for the foreseeable future, with Lagarde likely focusing on a revamp of the central bank,s policy framework and on healing the very apparent rifts at the council when she takes over next month.
The Swedish Riksbank, meanwhile, remained on course to hike rates in December. "The forecast for the repo rate has therefore been revised downwards and indicates that the interest rate will be unchanged for a prolonged period after the expected rise in December".
It was a relaxed home run for Draghi, who seemed to enjoy his last press conference and didn't look as though he would regret his departure. After Draghi pushed through another extensive easing package last month, which included an open ended asset purchase program, nobody expected any additional easing steps for October.
The overall message from the central bank remained dovish leaning, with the statement keeping the door open to additional rate cuts if necessary, while making it clear that it will take a while before the ECB will think about removing some of the current stimulus.
The measures will remain in place until inflation has lastingly moved back to target, so it won't be enough for HICP to hit the 2% limit for just one month. At the same time, Draghi used the last opportunity to once again call for fiscal measures to deal with the economic slowdown, and with data releases today highlighting again that the manufacturing sector remains in recession and that the weakness is spreading, the chances that politicians are finally readying to boost investment spending is rising even in Germany.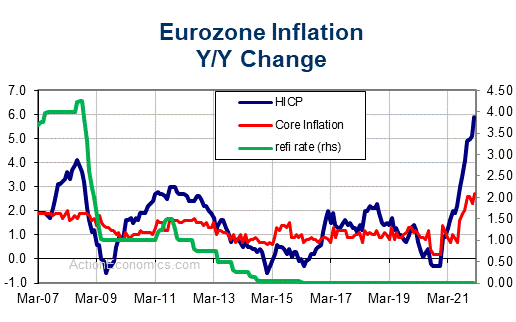 Overall, Draghi leaves the central bank with a dovish bias, and we don't expect a sudden shift when Christine Lagarde takes over next month.
Lagarde will most likely get help from Germany's new executive board member. Nothing has officially been decided yet, but officials in Berlin this week nominated university economic professor Isabel Schnabel and she has already got an approving nod from Draghi. Lagarde, not an economist herself, will need support from specialists and in fact these two women may become a strong team.
A more high profile role for Schnabel and Lagarde's political skill could help to boost support for the central bank and help reconcile the German public with a central bank policy that is hitting German savers – especially those nearing retirement – very hard.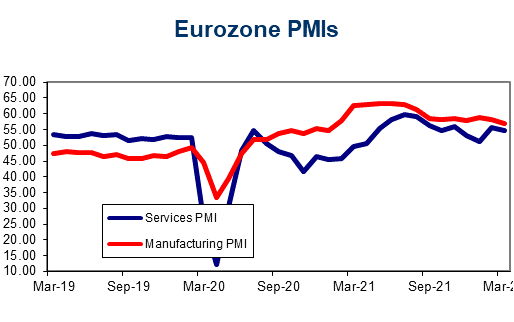 At the same time, the central bank needs to keep a very close eye on:
The side effects of its very accommodative policy.
The risk of bubbles in commercial real estate markets, but also in some major cities.
The background of ongoing geopolitical trade tensions and Brexit risks, which have not disappeared. Indeed, as Draghi highlighted, the risk of an immediate cliff-edge scenario and a no-deal Brexit next week may have diminished, but the medium term risks still remain very much on the table.
Click here to access the Economic Calendar
Andria Pichidi
Market Analyst
Disclaimer: This material is provided as a general marketing communication for information purposes only and does not constitute an independent investment research. Nothing in this communication contains, or should be considered as containing, an investment advice or an investment recommendation or a solicitation for the purpose of buying or selling of any financial instrument. All information provided is gathered from reputable sources and any information containing an indication of past performance is not a guarantee or reliable indicator of future performance. Users acknowledge that any investment in Leveraged Products is characterized by a certain degree of uncertainty and that any investment of this nature involves a high level of risk for which the users are solely responsible and liable. We assume no liability for any loss arising from any investment made based on the information provided in this communication. This communication must not be reproduced or further distributed without our prior written permission.